Collaborating on Excel data in Confluence
If you use Confluence at your company, you're probably enthusiastic about how this tool enables teams to collaborate on rich text content. Wikis and modern knowledge bases brought a whole new layer of collaboration to document editing. I still remember working in Word and then sharing my documents by email with track changes to my team for their input. Who does this today?
But if you are handling data and advanced tables, what's the best way to collaborate if your company uses Confluence?
When it comes to managing data, crunching numbers or simply keeping track of information in an organized manner, Excel is often the first solution that comes to mind. While Excel is a very powerful tool, it comes up short in terms of collaboration.
Let's have a look at the advantages and disadvantages of some of your options to easily pull data from Excel to Confluence.
Using Excel in Confluence
In Excel, you can do a lot: summary and pivot tables, conditional formatting, use advanced formulas, or create graphs. Your first reflex to manage data may be to continue using Excel alongside Confluence.
With Confluence 6.11 or later, you can use Atlassian Companion to edit files from your preferred desktop application (Excel, Word) that are embedded in a Confluence page.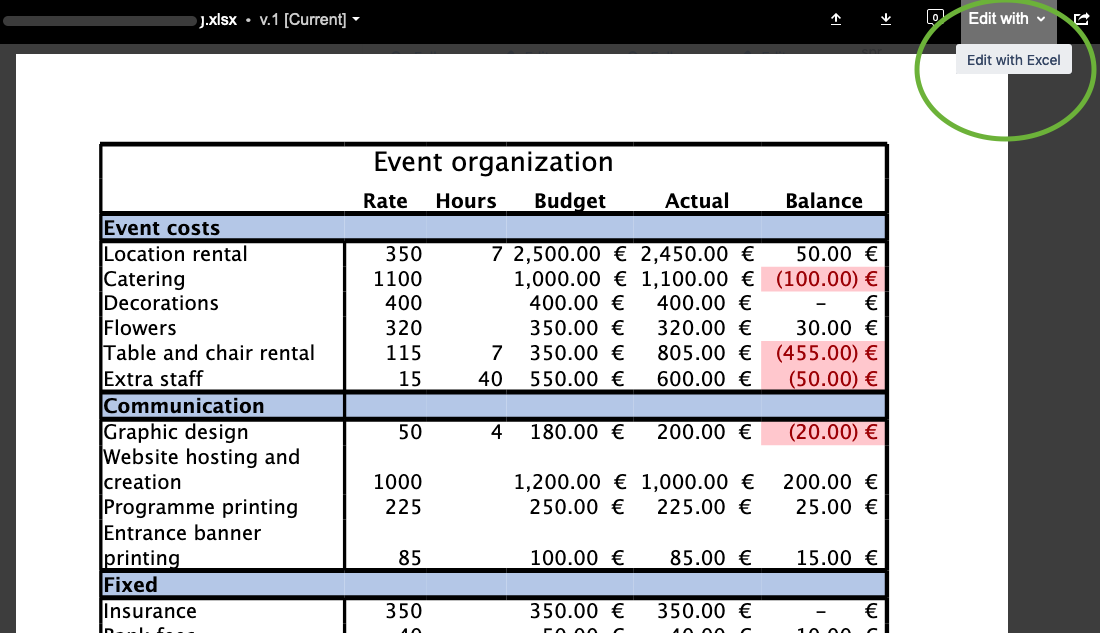 When you need to edit a worksheet, Atlassian Companion opens the file in Excel, and when you save changes you can chose to update your Confluence page.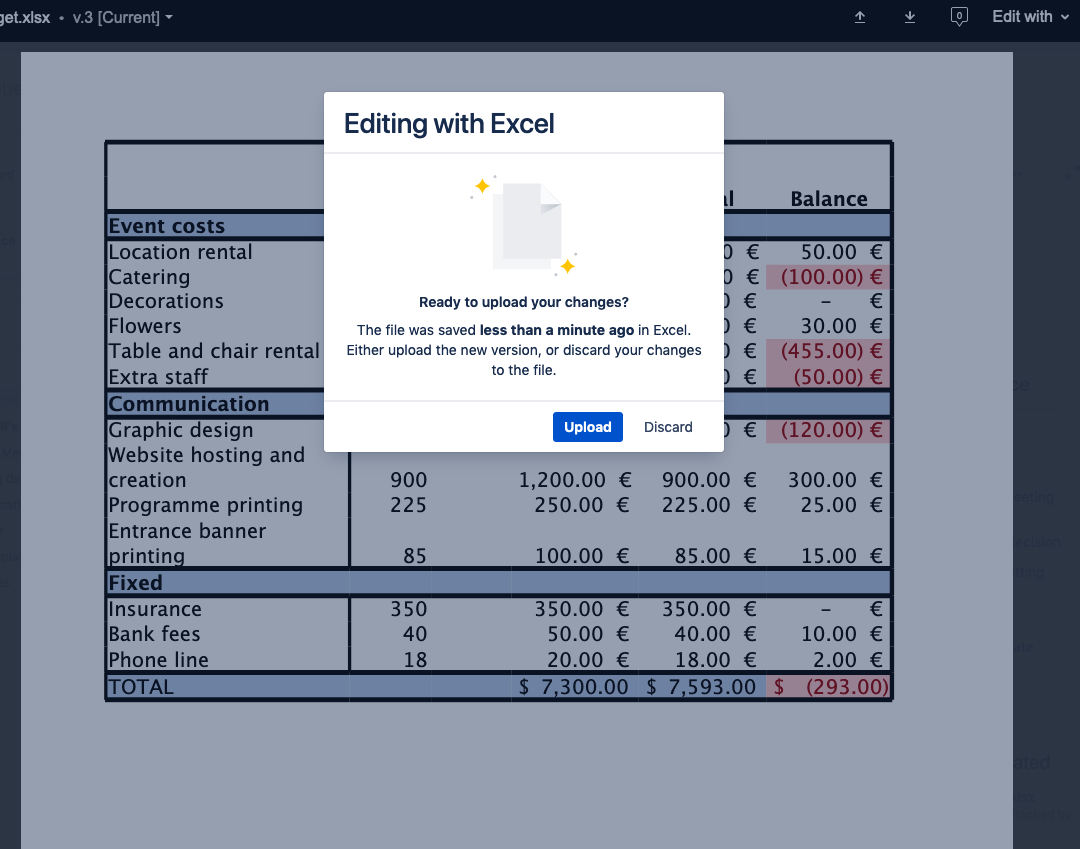 A new file version is automatically generated in the files attached to the page.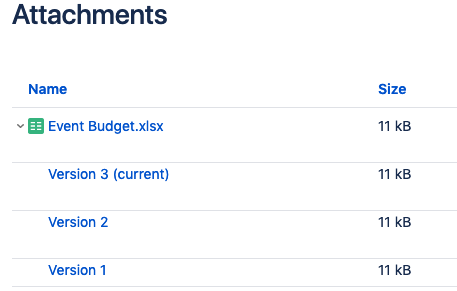 However, working like this takes you away from your Confluence page, and using Excel while trying to work collaboratively can easily turn into a nightmare.
Displaying your Excel files in Confluence
Now let's talk about the display of your files in Confluence. If you've ever embed an Excel file in a Confluence page, then you know it is displayed in a miniature version, and it isn't very easy to understand at a glance or even see (not to mention use) the information in the Excel file.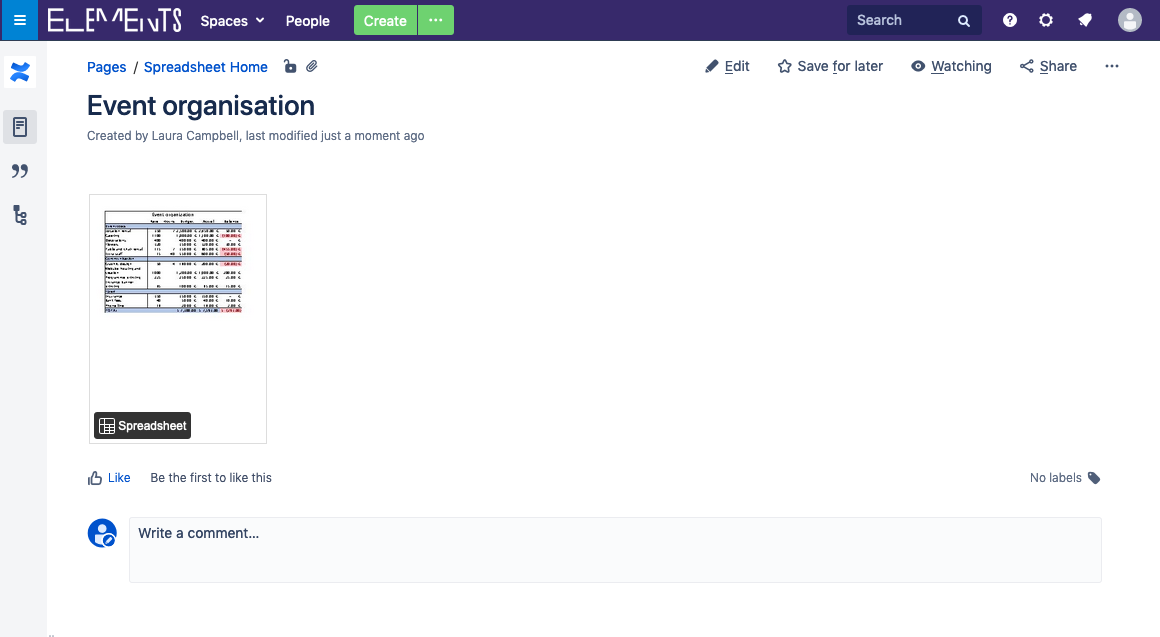 If your original Excel file has a large number (or simply wide) columns, you can only see them across several portrait oriented pages in the preview mode; to see the data as originally intended you have to download the file.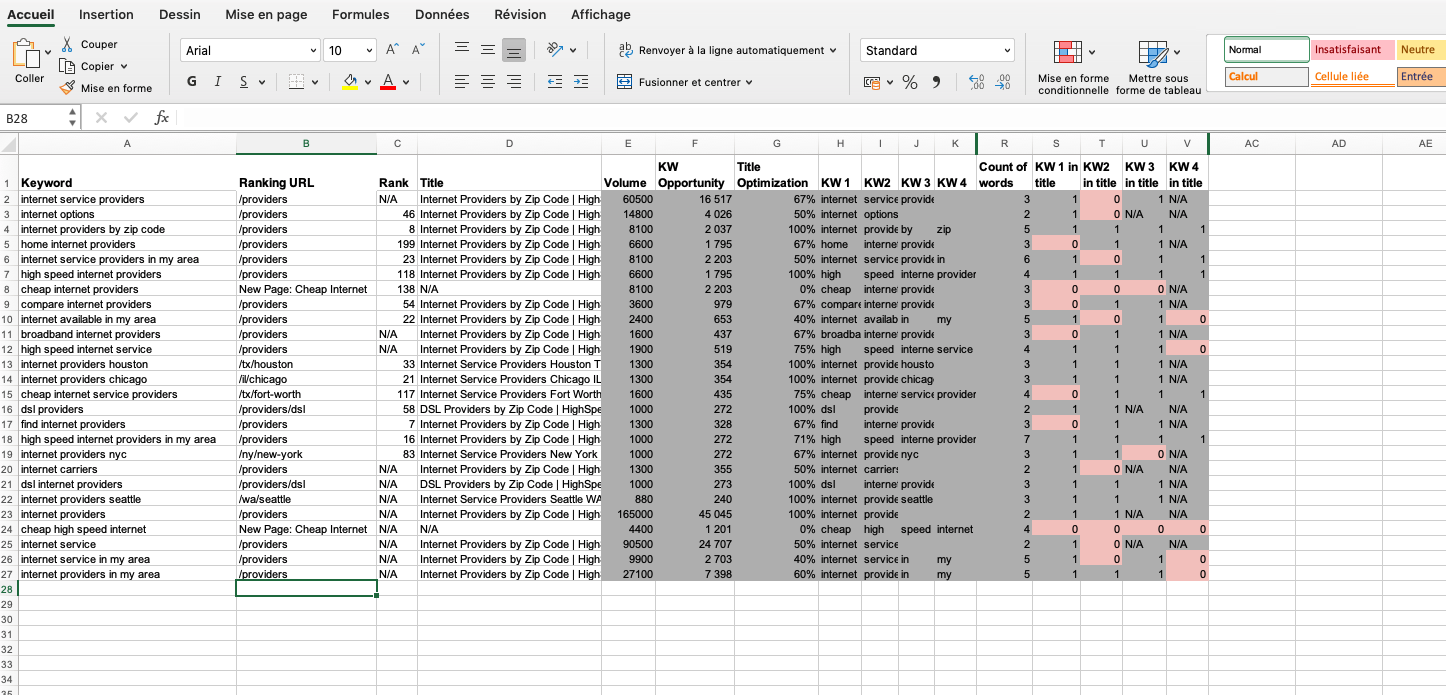 Using the Confluence Excel plugin Elements Spreadsheet
The alternative to embedding Excel documents in Confluence is to use an extension for Confluence that can provide you with the data management and organization you need. There are a number of apps on the Atlassian Marketplace that offer advanced tables and spreadsheets functionalities. If you are looking for a collaborative app that is feature-rich with a native Confluence look and feel, a great solution is Elements Spreadsheet.
Seamless integration with Confluence
Elements Spreadsheet allows you to import an Excel file in a few seconds. It displays an embed Excel file in Confluence pages just like native tables, which means you can integrate them in your pages and present with all the context your colleagues need. You can even change tabs or sheets in your Elements Spreadsheet while you are reading the page, which means all your data is available in read mode. Continue collaborating with colleagues in Confluence without losing the surrounding information and context.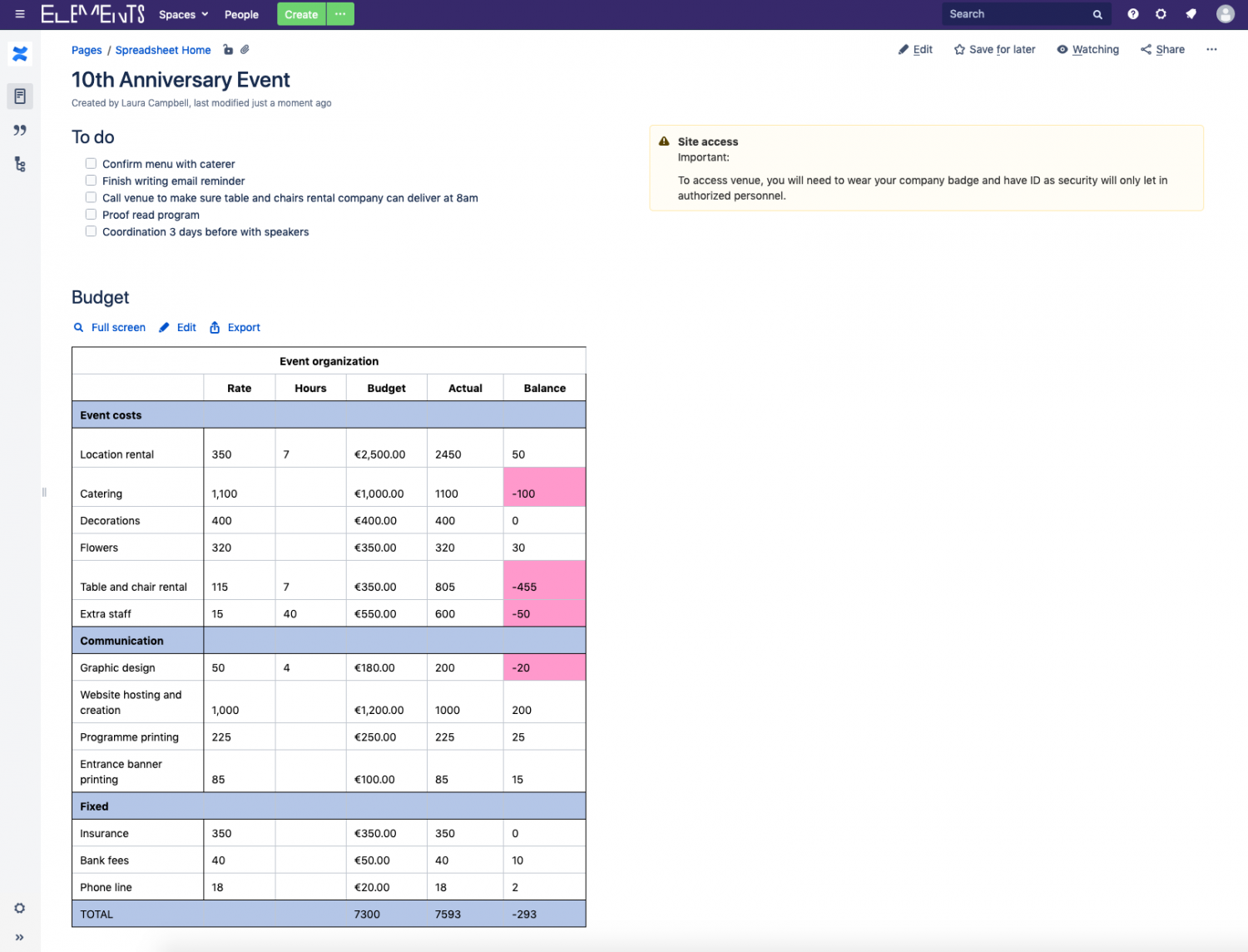 Manage your data and start running calculations
Get your data organized and move on to your other tasks with the core functionalities provided by Elements Spreadsheet for Confluence. Use formulas and functions to run your calculations, organize your data in currency, text, number or percentage, create filters, or add colors or different text sizes to highlight your key information. When you are done, your work is embedded in a Confluence page just like a native element. Collaborating on your project budget, inventory tracking or managing any other data as a team is no longer a problem with Elements Spreadsheet.
Make Confluence and Excel work hand in hand
We understand that you might already have data in Excel and some of your colleagues or external clients do not work with Confluence. If this is your case, no need to worry: Elements Spreadsheet for Confluence offers the possibility to import and export to and from Excel. All the display, formulas and data will be the same as your original file.
The bottom line
The collaborative work that is made possible by Confluence increases productivity, facilitates knowledge management, and allows for feedback in context. When you need advanced tables to keep track of data, instead of juggling between Confluence and Excel, see how Elements Spreadsheet for Confluence can you help you today. Your team will have all the information they need, both rich-text and data, together in one place to work hand in hand with the collaborative tools of Confluence.